August 28, 2019
The collapse of BHS three years ago marked the start of a period of turmoil for UK Department stores which is still being felt today and if anything, has intensified. Looking at our data covering the past 12 months (August 18 – August 19) there has been a significant drop in numbers of department stores across a variety of locations types; spaces which were once anchored by some of the biggest names in retail.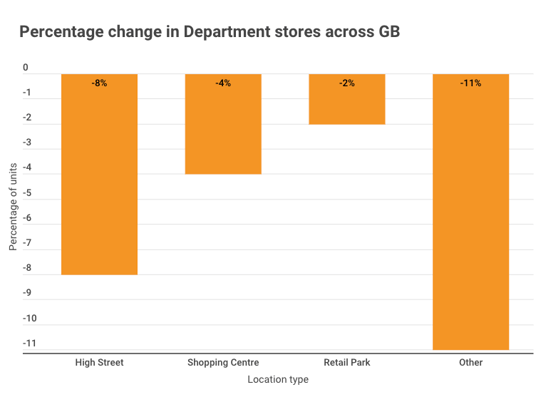 Figure 1: Net change in Department store units since the 2nd anniversary of BHS closures (Source: Local Data Company)
M&S (-9%), The Original Factory Store (-23%) and House of Fraser (-9%) have been three of the biggest casualties over the past 12 months, however it's key to point out that Matalan and TJ Hughes have both grown their estates slightly by 1% each.
With so many department stores closing doors, and to mark the anniversary of the closure of the final BHS store this week, we're going to take a quick look at the status of the ex-BHS portfolio as it stands today.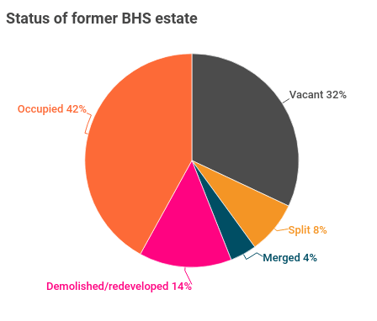 Figure 2: Current status of former BHS stores across GB (Source: Local Data Company)
Figure 2 shows us that as of today (August 2019) 42% of ex-BHS stores have been reoccupied, a figure which has remained the same since this time last year; showing us that no more of these stores house new occupiers. However, a third of stores still lie empty, a figure which has reduced from 51% in 2018.
So what has happened?
From Figure 2 you can see that 14% of the portfolio has undergone some sort of redevelopment, which has increased from just 1% in August 2018. This is in line with other trends we are seeing across the market, as landlords critically assess the amount of retail property actually required in the market and making a strategic decision to decrease their exposure when appropriate to do so.
Alternatively, landlords are redeveloping their property for residential, office or warehouse and logistics space as demand increases for this type of property and retailers look to facilitate and create efficiencies with their online sales and returns processes.
What is clear from these figures is that the need for large-format space continues to decrease. As mentioned earlier, many of the other department stores are rationalising estates, which just leaves a handful of growing retailers like B&M and the discounters, alongside brands that are beating the odds such as Primark looking for such large floor space units within town centre locations.
Another trend to note is the spread of reoccupation across the country, as seen in Figure 3.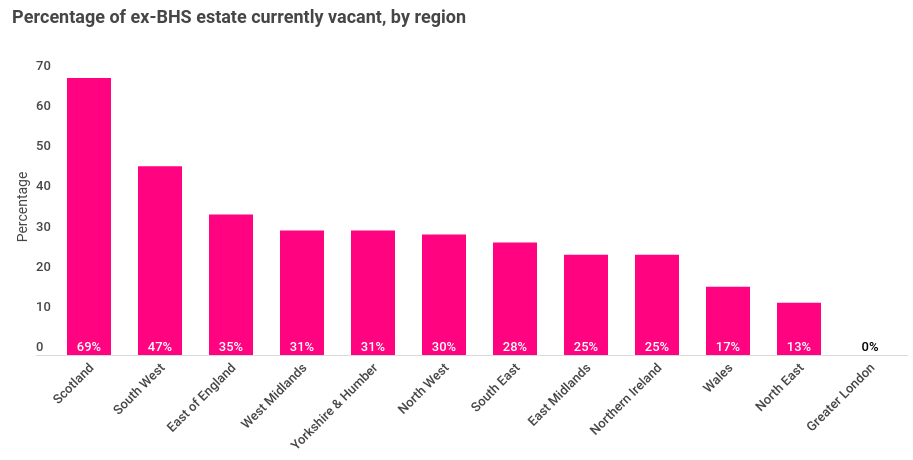 Figure 3: Percentage of former BHS stores currently vacant as at August 2019 (Source: Local Data Company)
Whilst Greater London has no vacant ex-BHS units left, Scotland still has a significant 69% of the regional portfolio still lying empty. Again, this is not surprising considering the demand for space in London, however the majority of regions are seeing 35% - 25% of stores still empty three years on.
Who's taking up this space?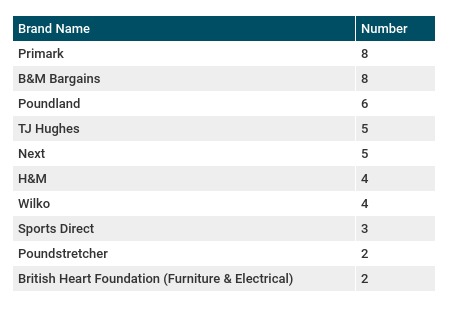 Figure 4: Top re-occupiers of former BHS units by occupier name (Source: Local Data Company)
Primark and B&M are the two brands which have snapped up the most ex-BHS stores over the past three years. This isn't surprising as both brands have been enjoying good sales and have been able to grow their portfolio carefully, despite such a challenging market. However, this pool of brands is small, and they will soon have their fill of the large stores which predominantly were placed on high streets in prime and potentially very expensive locations.
What now?
As the years tick on, my prediction is that landlords will increasingly accept that these units are too challenging to refill in their current format and will need to consider serious structural redevelopment. There is some growth in what is being called 'competitive socialising', experiential leisure concepts such as mini-golf, escape rooms and immersive cinema which may snap up a few more of these units. Telford recently approved plans for Inflata Nation to take over the space to create an indoor inflatable theme park to complement their trampolining sites in Manchester, Birmingham and Cheshire. However there is only so much demand for these sites.
Some of the units in the smaller towns and locations may benefit from being used for community initiatives, however, returns for this type of occupier are low and this may put some landlords off. This may lead to local authorities acquiring sites, to take on the responsibility of the unit - a trend already evident in the shopping centre market.
As more and more of these large floor space units come on the market, it is critical that we have a sustainable and long-term solution for these spaces. These stores leave a gaping hole in a town centre or shopping mall and this can have a ripple effect on the surrounding retail landscape.