The shopping centre vacancy monitor aims to provide an overview of the level of vacancy rates and is developed in partnership with BCSC and LDC.
In order to understand industry performance, this quarterly monitor covers 675 shopping centres across Britain, providing detailed analysis of vacancy rates within the top 30, 50, 100 and 675 centres, supported with breakdowns by region, retail / leisure, multiple and independent mix, and more.
Below is an infographic produced by BCSC which highlights the main themes and findings of July's Shopping Centre Vacancy Monitor: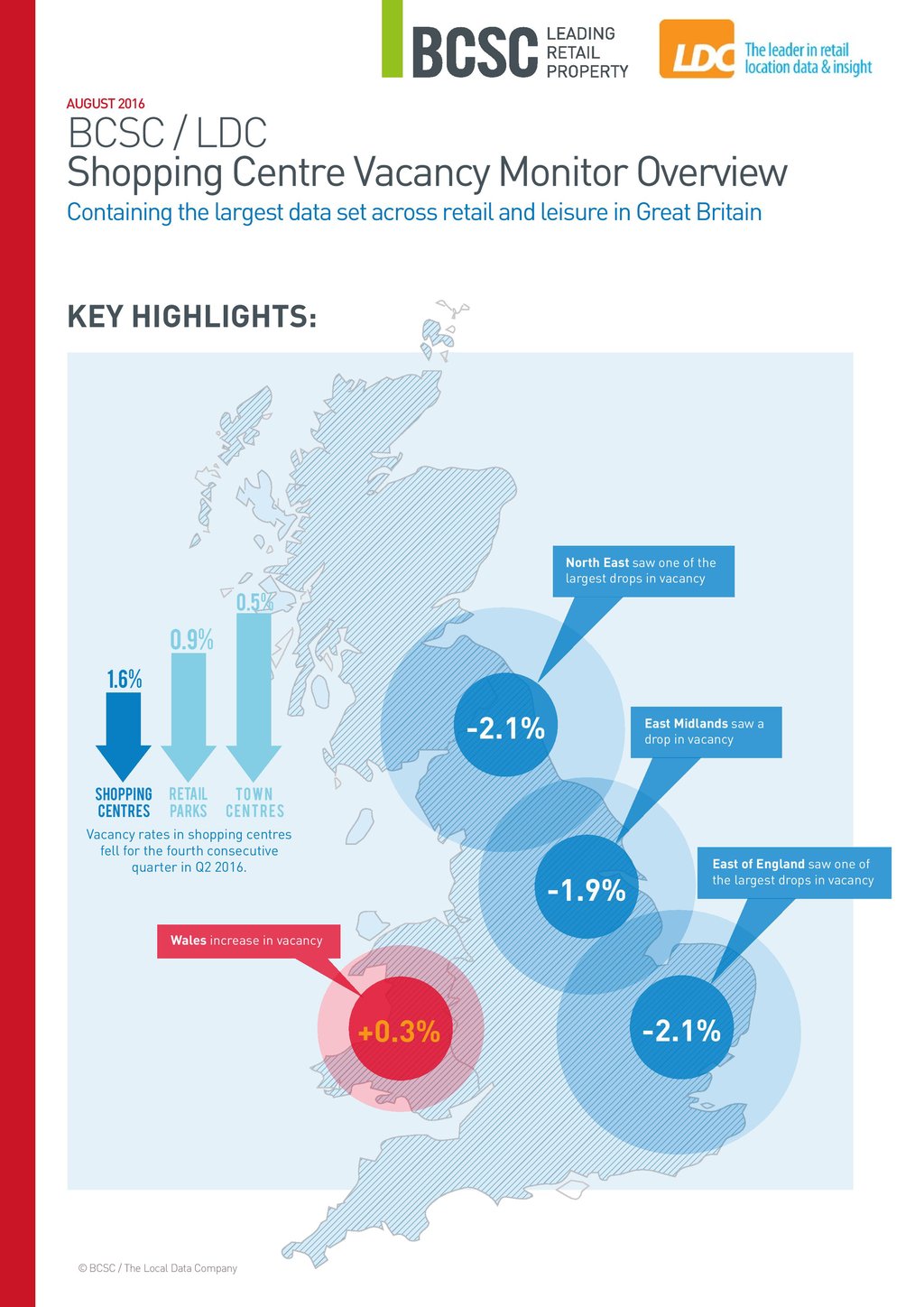 For more information on the BCSC / LDC Shopping Centre Vacancy Monitor click here.