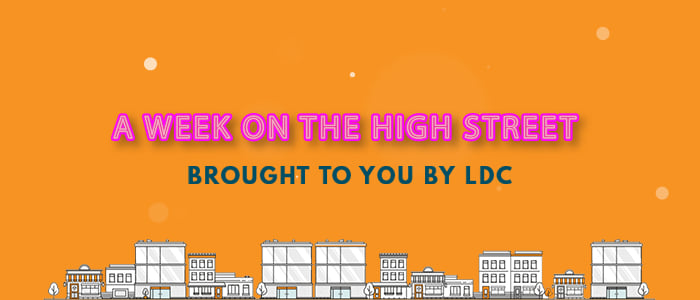 LEISURE

Fish and Chip chain Deep Blue Restaurants has acquired Harry Ramsden's from Boparan Restaurant Group(BRG) in a debt free deal that will see them become the largest player in the fish and chip market by a "considerable margin". They will add to their existing portfolio of 26 sites, located in the south and east of England, with all 34 Harry Ramsdens sites including those in Ireland and Malaysia. BRG said that the deal will "simplify" its business allowing them to focus on Giraffe, Ed's Easy Diner, Fishworks and the roll out of its' franchise Slim Chickens that will see the opening of its 5th site in Brunswick Square with more planned and the hope that their 6th site will open this side of Christmas.
Noodle bar chain Chopstix is set for further UK expansion following a new £5m debt facility with Metro Bank. The chain, who operate under the Chopstix Noodle Bar and Yangtze brands, currently operate almost 40 company-owned sites as well as a number of franchised units.
German chopped salad concept Salaid has revealed plans to open their flagship Choppaluna site in London's Bloomsbury this October. Franchise owner Hero Brands, who also operate German Doner Kebab (GDK) has already agreed 12 further locations and believes Choppaluna could open 300 sites across the UK over the next 10 years. The business serves healthy meals such as chopped salads, smoothie bowls and 'Choprolls' which is a wrap containing salad.
F1 World Champion Lewis Hamilton is to launch a new plant-based burger chain in London this month called Neat Burger with plans for global expansion. The first site will open off London's Regent Street with 14 further franchises scheduled over the next two years. Neat Burger claims it will 'revolutionise fast food' and 'transform the way people see plant-based foods' with patties that have been created in collaboration with Beyond Meat.
New-York-based indoor cycling concept SoulCycle is set to open three new studios across London following its Soho studio's launch in June. The Portobello Road, Notting Hill site will occupy 4,500 sq ft and offer a 60-bike studio; a 5,000 sq ft space on the Kings Road, Chelsea will offer 60 bikes across two floors and a two-storey 4,000 sq ft site just off Marylebone High Street, Marylebone. The Notting Hill and Chelsea sites are expected to open this year and the Marylebone site in 2020.
RETAIL

Following the review of the performance of its 494 stores supermarket chain Morrisons will be closing stores in Crawley, Ince, Shirley in Solihull and Swindon. Discussions are being held to reduce the number of redundancies and redeploy colleagues where possible.
Tobar International, the owner of toys and gadgets specialist Hawkin's Bazaar, has put the brand up for sale with offers being sought for all or part of the retailer. The chain operates from 23 stores and online as well as pop-ups that 'generate significant sales during the busiest time of the year'.
Launched this week, Asda has become the latest retailer to dip their toe into the second-hand fashion world with a four-week pop-up at their Milton Keynes store. As part of a drive by George, Asda's fashion brand, to "improve the environmental impact of its clothes and operations" Re-Loved will offer second-hand clothes from a number of different brands.
PROPERTY
Cheshire West and Chester Council's planning committee members have given unanimous support for the first phase of the Chester Northgate development. The first phase will include an indoor market, a six-screen Picturehouse cinema, new restaurants, a public square, a living green wall and a car park.
Dalata, the Irish hotel group operating under the Clayton and Maldron brands, is to increase its portfolio of bedrooms to 8,000 outside London with Edinburgh their primary target and Liverpool, Oxford, Cambridge, Milton Keynes and Brighton also in their sights. Hotels in Bristol, Birmingham and two in both Manchester and Glasgow are due to open by 2022.
Regeneration project, Elephant Park, has seen three more restaurant operators sign up for sites alongside MM Factory and Japanese noodle bar Koi Ramen. The new restaurants are: Ethiopian restaurant Beza that has adapted its previous offering to now position itself as 100% vegan, will serve traditional Caribbean dishes including ackee and saltfish, jerk chicken and curried goat and newly established pan Asian concept Pot & Rice featuring steamed rice noodles, mochi rice cakes and yuzu cheesecake.