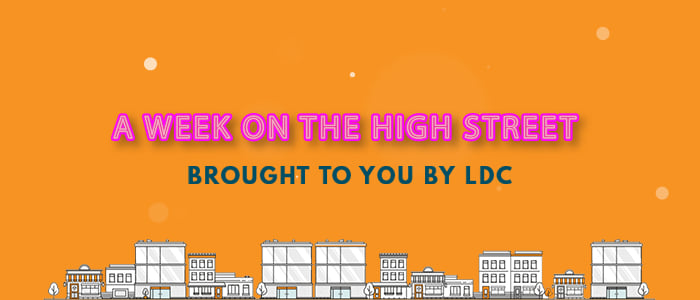 LEISURE

Hakkasan and Wagamama founder Alan Yau is to open three new restaurants in London next year: The first two are understood to be Chyna, a 120-cover restaurant that offers a combination of Cantonese and modern European cooking, a water market from which guests can choose live seafood and an 'extensive' waterside terrace; Yau Grilling is more of an informal all-day operation and will offer a Japanese-inspired grill menu and oyster bar. The third site is believed to be a second site for his Turkish street food brand Yamabahçe.
Bowling alley, ping pong and karaoke operator, Lane7, has launched their biggest site to date within the £47m Great Central Square regeneration scheme in Leicester with another five venues in the pipeline before the end of 2020. The 'super-site' in Leicester will feature a 22,000 sq ft double-height shipping container-style entertainment village with food and drink offerings, tenpin bowling and other gaming attractions.
Mike Ashley's Sports Direct has revealed a bid for the balance of shares of Goals Soccer Centres that it does not already own. With an 18.93% stake, Sports Direct is already the largest shareholder and has offered 5p a share for the remaining shares. The listed company operates 45 small-sided soccer centres across the UK and four in the US.
RETAIL

All 556 remaining Thomas Cook stores closed on Monday after the last attempt to secure £200m from lenders to save the group failed. The travel firm stated that with 64% of all its bookings done online last year it left the debt laden group with an underutilised retail estate. More than 21,000 staff have lost their jobs companywide, 9,000 of which are in the UK and an estimated 150,000 British tourists will need to be repatriated.
Reflecting their ongoing investment into their retail presence, Vodafone have confirmed they will take on at least 24 empty premises by the end of this year as part of its franchise programme. The first two stores, in Morecambe, Lancashire and St Austell, Cornwall, will open this month and the mobile phone retailer hopes that the use of empty stores will breathe life into high streets.
Following successful trials at Aldi and Matalan, Card Factory has announced plans to roll out more partnerships and in-store concessions. The greetings card retailer will provide half of Aldi's store estate – around 440 shops – with non-branded cards by November. Matalan will sell a range of Card Factory cards, wrapping paper and gifts. The aim of the partnerships is to gain more market share but the retailer said they will only consider quality and value retailers. The retailer will also continue with its store estate strategy that will expand the existing portfolio of 1,000 stores to 1,200 within the next three years.
Marks and Spencer continue to explore concession partners as part of the ongoing overhaul of their store proposition: Hi-fi, home cinema and tv Specialist, Richer Sounds will trial a concession in the York Vangarde retail park branch: Owl Opticians now have six practices and Wasabi have food hall sushi counters.
As retailers continue to strive for sustainability, Uniqlo has announced plans to create clothing from recycled plastic bottles as well as jackets from recycled down. Moss Bros has also launched its 'Eco Suit' which will be made from recycled polyester-blend cloth also made from plastic bottles and featuring corozo nut buttons that are 100% natural, durable, renewable and biodegradable.
PROPERTY
Landlord The Crown Estate has announced six new food and beverage signings to Regent Street further diversifying their line-up. 10 Heddon Street by Chris Leach will offer hand-made pastas and in-house butchery/charcuterie; Kwant has opened underneath the iconic Momo, which has also undergone extensive renovations, offering classic and vintage cocktails in a 19th Century-style bar and lounge; Mo Diner, from the same brand, will also open on Heddon Street putting a Mediterranean spin on the American Diner concept; Lewis Hamilton's plant based Neat Burger is to open at 4 Princes Street, Honi Poke will offer Hawaiian poke bowls at 39 Margaret Street, espresso bar The Hagen Project will open at 27-29 Swallow Street for coffee connoisseurs and Ergon London are also expanding its Greek Deli + Café at 15 Maddox Street.
Portsmouth's Gunwharf Quays has secured three new restaurant lettings: American street food chain Hubbox will open this month, The Alchemist who offer cocktails and all-day dining will open in November and Bills are due to open by Spring 2020. The restaurants will occupy a combined 9,800 sq ft of space at the retail outlet.
The former London Fire Bridgade headquarters at 8 Albert Embankment and surrounding area could be transformed into a mixed-use development that would include a 200 bedroom hotel with a rooftop restaurant and bar overlooking the Thames, restaurants, 443 flats, a gym, shops, offices, a new London Fire Brigade Museum and a state-of-the-art fire station for Lambeth.