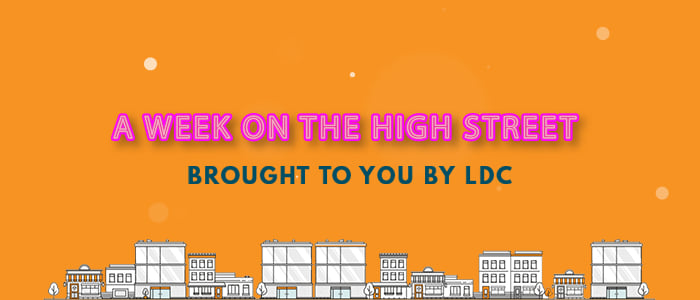 LEISURE

Pizza Hut Delivery UK has started the roll-out of their new fast-casual concept that will see more than £1m invested in the company to convert the entire delivery estate. Two versions are being tested; Fast Casual Express which will offer either carry-out or express services eat-in and Fast Casual Delivery Hut will offer delivery, carry-out or eat-in within new dining areas.
Canadian coffee chain Tim Hortons has confirmed UK expansion plans that will see three new drive-thrus and one high-street location by the end of this year. Currently operating 21 sites, the newest restaurant in Leicester City Centre will be the largest in the UK with over 150 seats.
London-based healthy food shop and restaurant Little Farm is to open two further sites following their debut site within Amazon's new headquarters in Worship Street. The two new venues, expected to open by the end of this year, will be located at 66 London Wall and within Kensington Arcade in Kensington High Street. Founded by Bojidar Savkov Little Farm offers breakfast and lunch made with ingredients directly sourced from local farms.
RETAIL

Supermarket chain Sainsbury's has confirmed that it will close between 10 and 15 supermarkets and up to 70 standalone Argos stores in an estate shake-up announced this week. However, 10 new supermarkets at different locations and 80 new Argos concessions within Sainsbury's stores will open.
Two independent travel companies have expressed interest in former Thomas Cook sites; Polka Dot Travel is looking to secure up to 30 sites across the UK, the top of their wish list being Blackpool, Coventry, Liverpool, Rugby and Worcester. They will also look to employ former Thomas Cook staff at the sites secured. Wrexham-based independent Just Go Travel, which is part of the Hays Travel Independence Group is understood to be looking at around 15 shops in the north-west of England and again re-employ staff.
Pawnbroker H&T Group has agreed a deal that will see them acquire 113 pledge books from Albemarle & Bond (the trading name for Speedloan Finance) who closed all its UK stores last week. It will mean customers can redeem or extend their existing pledges through H&T stores with 'minimal disruption'.
PROPERTY
Nikal and Media investment Entertainment, the developers behind the new Blackpool Central theme park, have agreed terms with Blackpool Council that will see a two-phase start to the project. Phase one will include: the flying theatre, a virtual reality experience, Greatest Mysteries Exhibition Space, Thrill and Gaming Zone, an Alien Diner, food hall, an event square and a 150-room hotel. Phase two will involve residential apartments, a second hotel and more food and beverage outlets.
Southwark Council has granted permission to British Land for the creation of a new town centre in south east London. The 53-acre Canada Water scheme will comprise of 2m sq ft of workspace, 1m sq ft of retail, leisure, entertainment, education and community space as well as 3,000 new homes. There will also be 12 acres of new open space, the first new high street in London for 100 years and 16 new streets.
Hammerson has sold the 80,708 sq ft Abbotsinch Retail Park in Paisley to Ashby Capital for £67m. Since acquiring the site in 2012 for £42m they added over 28,543 sq ft of retail floorspace for a cost of £17m. The site is fully let to retailers including B&Q, Dunelm, Tapi & Natuzzi.