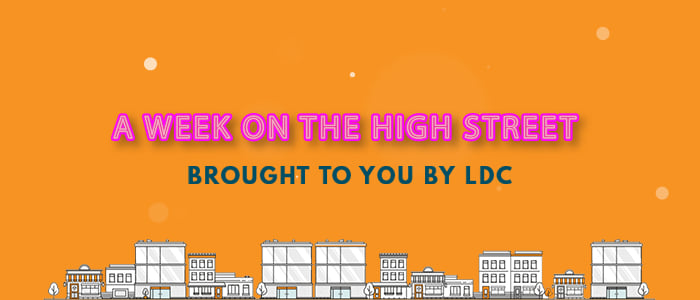 LEISURE
With their aim to 'make Harry Ramsden's as accessible to as many people as possible' the fish and chip brand are rolling out a new menu concept to more than 70 Mecca Bingo outlets across the UK. The concept will include six dishes from the Harry Ramsdens menu with home delivery also available in selected areas.
Miss Millie's Fried Chicken the family-owned chicken brand that was first opened in 1988 in Bristol by Harry Latham, who introduced KFC to the UK in 1965, has been sold. A total of 9 sites will be rebranded across South Wales and the South West of England with the new owners pledging to expand the business.
South American grab and go concept Mas, the brainchild of Alberto and Arian Zandi who own fine dining Zuaya, has launched its first site in London with plans for four more sites within the next two years. The Fenchurch Street site in London will include a breakfast offering and lunch revolving around empanadas, tacos and salad bowls.
US chicken and waffle restaurant group Sweet Chick, founded in Brooklyn in 2013 and backed by rapper Nas, is to open for the first time in the UK near London's Oxford Circus in the Autumn. The site, that was previously occupied by Carluccio's, will open at 8 Market Place offering fried chicken and Southern-inspired dishes such as biscuits, gravy, shrimp and grits and mac'n'cheese.
Baked potato fast-food chain Spudulike is looking to implicate a CVA that will involve the closure of at least four of its 31 outlets as well as looking for rent cuts and a business rates holiday to keep them afloat. It is understood that landlords are shocked at the scale of rent cuts demanded.
Having raised £27m, the lead investor being Promethean Investments, indoor mini-golf experience Puttshack is looking at up to 50 mores sites across the UK and 300 in the US. The first site opened in Westfield London White City in 2018 and the second and third sites will open at intu Lakeside, Essex this summer and No 1 Poultry in the City in the autumn. The planned expansion would see one venue opening every 12 weeks starting in 2020.
RETAIL
In response to the government's crackdown on fixed-odds betting terminals and a 'significant fall' in their gaming machine revenues, bookmaker William Hill has revealed plans to close around 700 of their sites across the UK. It is understood that staff would be consulted, and voluntary redundancy or redeployment will be offered where possible but is likely to result in the loss of 4,500 jobs. The company currently operates 2,300 shops and employs 12,500 staff.
Uniqlo, the Japanese fashion retailer, has confirmed two new sites as it continues to expand its UK footprint. The retailer has announced that it will be opening their 4th site, a new two-storey store, at intu Watford as well as signing as the anchor tenant in the new development at Angel Centre Islington. The Angel Centre store has been created especially for Uniqlo, opposite H&M, and covers 5,300 sq ft on the ground floor and 10,200 sq ft at basement level.
Supermarket giant, Asda, are extending their tie-up with Just Eat to offer 30-minute grocery deliveries from its two stores in Sutton and Fosse Park, Leicester. Initially just 100 lines will be for sale via the rapid service, but it is believed the pizza delivery partnership will be extended now to 50 stores. This comes at a time that has seen the Co-op piloting a similar service with Deliveroo and Sainsbury's using bicycles to deliver goods through its Chop Chop proposition.
Having opened seven new stores in the UK in 2018, sports retailer Decathlon has announced plans to increase their portfolio to 50 by 2021. The retailer has also invested in a UK warehouse to service its increasing presence and completely redeveloped its Surrey Quays store in London.
Another retailer bucking the high street trends is Space NK. New sites are planned in Marlborough, Wiltshire; Beverley, Yorkshire; Brent Cross and Reigate, Surrey following double-digit sales growth. The luxury make-up and skincare retailer currently operate 69 stores across the UK and Ireland as well as 41 in the US.
PROPERTY
Interesting plans for three changes of use in Bradford, Glasgow and Salford have been revealed this week. Planning permission is being sought to convert a grade II listed library in Great Horton, Bradford into a restaurant; In Eccles an application has been submitted to convert a vacant office space into a daytime venue as a bar and restaurant that would also provide a small number of tables and chairs along the pavement area on Monton Road and plans have also been submitted to transform Glasgow's Wellington House, the former tribunal court, into a 98-bedroom hotel.
Palmer Capital is understood to have paid £53.3m for a portfolio of 3 B&Q stores in a sale and leaseback deal. The sites in Birmingham, Cardiff and Washington are all around 100,000 sq ft and are let on new 15-year FRI leases yielding 6.6%.
Intu has completed the sale of a 50% stake in its Derby shopping centre to Kuwaiti-backed Cale Street for £186m after a new senior debt funding of £150m from Deutsche Bank was secured. The combined amount will help intu repay debt, including £210m of the SGS term loan which matures in 2021, leaving £142m of the loan outstanding.