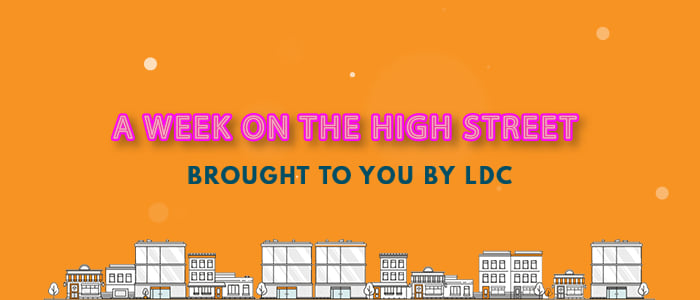 LEISURE
Co-founder of Junkyard Golf, Matthew Lake, has confirmed expansion plans with their sights set on two further venues in London as well as Glasgow, Edinburgh, Newcastle, Birmingham, Sheffield and Bristol. The leisure operator, that currently has sites in Leeds, London, Manchester and Oxford has seen over 2.5 million visitors since they opened their first site in 2016.
Online beauty and wellbeing company, The Hut Group, has bought King Street Townhouse and Great John Street Hotel in Manchester's city centre as part of its 'growing marketing infrastructure'. Matthew Moulding, founder and CEO of The Hut Group said, "As a fast-growing, brand-led business we are always looking to develop innovative approaches to drive greater engagement with our customers".
Crussh, the grab-and-go food chain, has introduced cannabidiol products to its coffee offerings this week in the form of a £1.50 supplement. CBD oil will be available across its 35 sites in London but not as yet through its foodservice partner, Sodexo. Proponents say CBD oil, that is made from naturally occurring compounds found in hemp and does not contain the psychoactive element contained in cannabis, can help diminish mild anxiety as well as symptoms of epilepsy. Bars, restaurants and cafés across London, Manchester and Bristol have begun offering the oil in different foods and drinks including truffles, cocktails and frozen yogurt.
Bristol founded Italian restaurant chain, Aqua, has closed three sites in Milton Keynes, Lewes and Worthing. It leaves the chain with four sites all in the south west: two Bristol restaurants; one in Portishead and one in Bath.
Dim sum chain, Ping Pong has instructed David Coffer Lyons to dispose of its leasehold interest at Wembley Designer Outlet Village and Westfield London in Shepherds Bush. The shopping centre sites are understood to not be 'suited' to the brand but will remain open until a buyer is found for the leases. It will leave Ping Pong with six London sites.
RETAIL
Pets at Home has unveiled their 'store of the future' concept in Stockport and Chesterfield as it positions itself for future growth. The new format will offer a fully immersive experience for shoppers and include revamped veterinary practices and groom rooms, washing stations, selfie spots and pet care classes. The stores will also have event areas where customers can learn about grooming through live demonstrations, test their dog's ability on an agility course and socialise with same breeds.
Cafer Mahirogu's fashion retail chain Select has gone into administration today a year after it resorted to a CVA. The chain has 180 stores and employs around 2,000 people. Özdemir Üç Tekstil, Mahirogu's family clothing business, that has factories across Turkey, Romania and Vietnam, owns the business and is understood will continue to fund it but any turnaround is likely to involve another CVA.
Scottish brewer and retailer, BrewDog, has begun rolling out its hot-desking concept DeskDog. Having trialled the concept at four sites the company is to roll it out across around 30 venues including Bristol, Oxford, York and Barcelona. Remote workers can pay £7 for access to WiFi, unlimited coffee and a pint of the brewer's flagship beer, Punk IPA.
PROPERTY
Joint venture partners, Cerberus Capital Management and Edinburgh House Group are understood to have lined up agents to sell the six-strong Leopard portfolio of shopping centres. It is expected to attract bids in the region of £30m, well below the £81.5m they paid less than five years ago.
Muse Developments and Warrington & Co's £142m mixed-use scheme, Time Square, is to have The Botanists new regional flagship branch open in December. The restaurant will cover 10,000 sq ft with space for 295 covers and will include a water wall feature antique trinkets, greenery and an outdoor seating area.