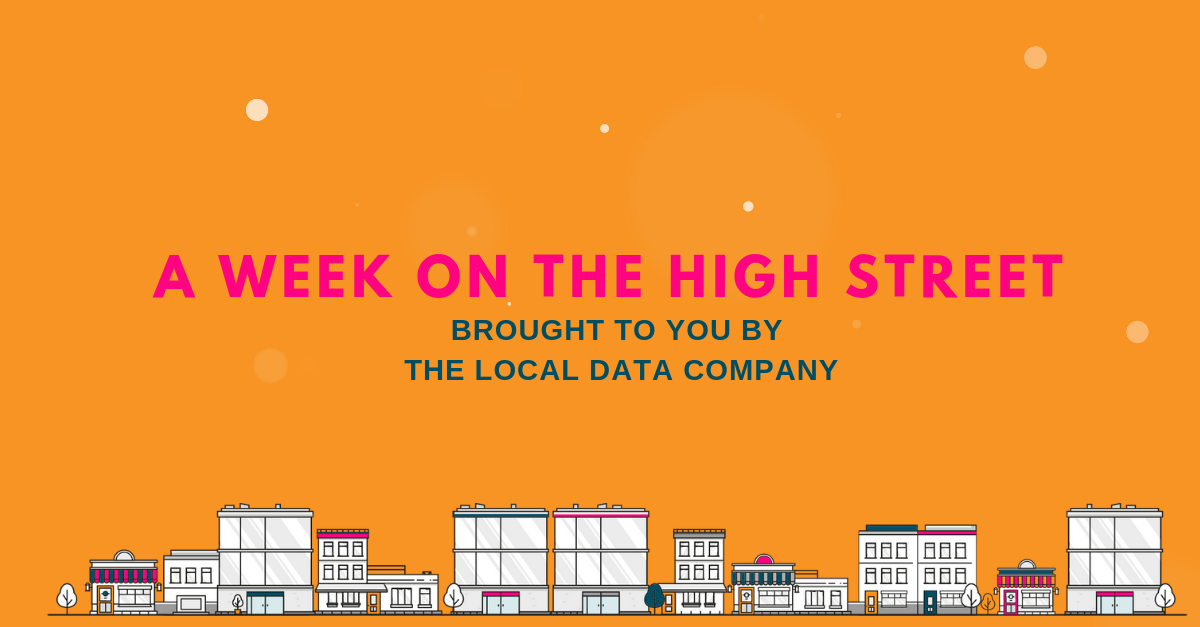 LEISURE
Food delivery service, Deliveroo, has launched a restaurant makeover competition offering three independent operators the chance to win a £25,000 renovation. The final decision will be made by the public, who will have the option to vote via social media feeds, once the shortlist of contenders has been selected. The winners will receive the £25,000 revamp as well as support from Deliveroo's Restaurant Partnerships Team with marketing and developing in-house operations.
AXA IM – Real Assets is to launch a 20,000 sq ft food hub within its office scheme at 22 Bishopsgate in London. 'The Market' will house various street-food style kiosks, pop-ups that will change on a regular basis as well as a restaurant, terrace and wine bar. Hospitality group Rhubarb with creative input from The Young British Foodies organisation will run the 450-cover food court that will be solely available to the building's 12,000 strong business community during the day but open to members of the public on Saturdays and outside business hours.
Casual brasserie chain Tom's Kitchen, operated by chef Tom Aikens, has closed their Birmingham and Canary Wharf sites. It leaves just one site in the UK, the flagship Chelsea branch, with Pots Pans and Boards in Dubai and three restaurants in the Edition Hotel in Abu Dhabi. The chain has seen gradual growth and consolidation over the last 13 years; it is understood skills shortage has had a big impact.
Five of the restaurant group D&D's locations will be offering freelancers and self-employed workers, looking for somewhere quiet to work, the opportunity to book space either in a booth, at a table or bar via a new app called The Workroom. Launching next week, those using the app will be able to buy individual day passes costing £10 and multiple pass bundles at reduced rates. The initial locations are 100 Wardour Street in Soho, Bluebird Chelsea and White City, Fiume in Battersea and Radici in Islington.
Following its successful opening in London's Covent Garden last month, US casual dining burger and bar brand, Wahlburgers, has announced plans expand across London and the UK targeting 15 sites within the next five years.
RETAIL
High street supermarket chain, Waitrose & Partners is to trial refill stations in their Oxford store with hundreds of products being taken out of their packaging. Customers will be able to 'borrow a box' to take their produce home for a £5 deposit which will be refundable when the box is returned. Pasta, rice and cereals, frozen fruit, fresh fruit and vegetables, wine and beer as well as Ecover detergent and washing-up liquid will be available packaging free. The refill stations will be up to 15% cheaper and consumers will be encouraged to use their own containers apart from beer and wine and the Ecover products.
Following its 22nd year of consecutive sales growth and its commitment to continued investment in its bricks-and-mortar presence, outdoor specialist Mountain Warehouse has announced plans to open a further 50 stores this year both in the UK and internationally. The new stores, including 10 more of its gift chain Neo Sheep, will open in the UK, Poland, the US and New Zealand creating around 550 new jobs.
Giant online retailer Amazon is launching a one-year pilot programme called Clicks and Mortar that will see 10 pop-up shops opened in Manchester, Wales, Scotland, the Midlands, Yorkshire and across the South East. The partnership with small business support group Enterprise Nation, Direct Line for Business and Square will allow more than 100 small online businesses to sell through a physical high street presence for the first time. Payment provider Klarna is also launching a pop-up 'store of dreams' in London's Covent Garden that will feature over 20 of its retail partners that had only previously been available online.
Icelandic Bank Kaupthing is understood to be considering the sale of the high street fashion chain Karen Millen having received multiple offers for it. The retailer, which now includes fashion label Coast that it bought out of administration last year, has 57 standalone shops as well as concessions employing around 1,700 staff. Kaupthing also own Oasis and Warehouse.
BoyleSports, Ireland's largest independent bookmaker, has bought 13 Wilf Gilbert stores in the Midlands as part of its rapid expansion plans in the UK. Having obtained a retail gaming license in the UK to complement its existing online gaming license it is now in the position to target further acquisitions in the retail market. BoyleSports is already having conversations with other bookmaking chains and is inviting regional bookmakers who might be interested in selling to get in touch.
PROPERTY
Hempstead Valley, the UK's first out-of-town centre has unveiled major refurbishment and extension plans. It opened 40 years ago and is anchored by Sainsbury's, Marks and Spencer and TX Maxx but added The Venue in 2016 that offers a selection of dining experiences. It is understood the centre will look to bring in community uses, medical services, a gym, a drive-thru restaurant, possibly a cinema as well as having the opportunity to accommodate larger format stores.
As part of its continued strategy, NewRiver has sold the 70,000 sq ft Asda food store and petrol filling station at St Elli Shopping Centre in Llanelli. A private investor has paid £17.9m representing a net initial yield of 6.9%.
La Salle Investment Management, on behalf of Greater Manchester Pension Fund, has sold 81 – 82 Gracechurch Street in the City of London to the London and Oxford Group for £15.25m. The property provides 19,418 sq ft of office, retail and residential space and is fully let to four retail and four office tenants including EE and Robert Dyas.