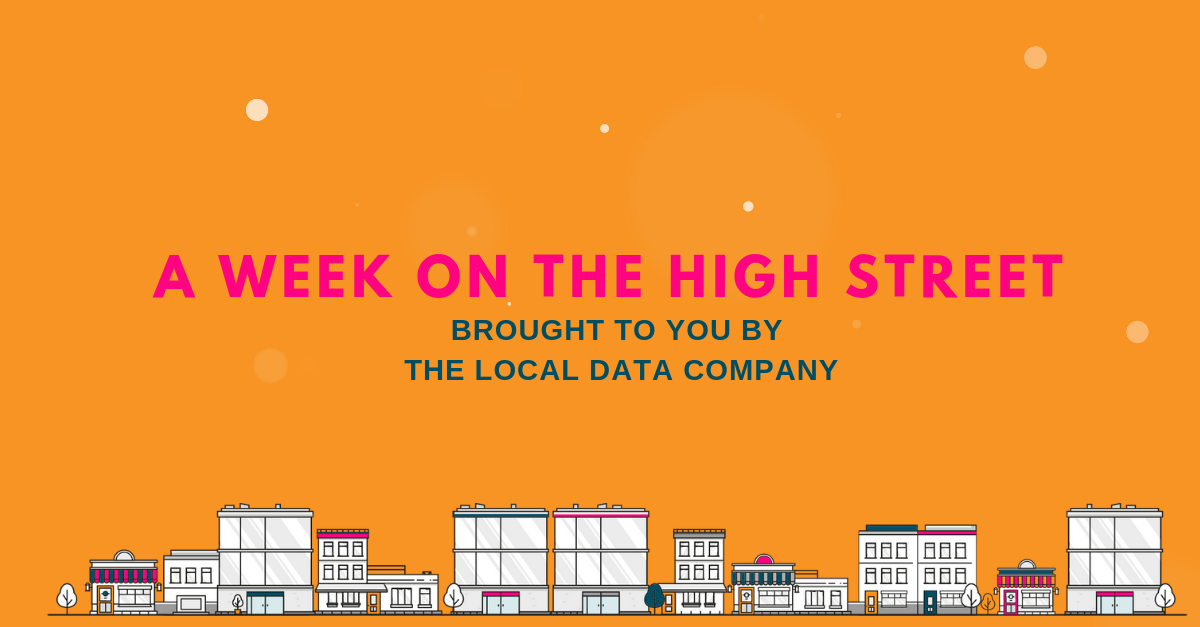 LEISURE
Restaurant and delicatessen chain, Filmore and Union have been bought out of administration in a pre-pack deal saving around 150 jobs. Coffeesmiths Collective, who's flagship brand is Department of Coffee & Social Affairs, have acquired 10 of the 17 sites as well as the production kitchen. The remaining seven sites have ceased trading resulting in around 80 employees being made redundant.
Budget hotel company, Travelodge, is planning 17 new openings this year. The latest phase of the expansion programme will take the firm's total locations to 595 across the UK, Spain and Ireland. It is expected it will also continue to roll-out the Travelodge Plus concept with the new build in Marlow-on-Thames being its seventh site for the 'budget chic' concept.
200 Degrees, the Nottingham-based coffee roaster and retailer has secured its first site in Liverpool adding to their 8 existing sites with plans for 3 more this year. They currently operate two sites in Nottingham and one each in Birmingham, Cardiff, Leeds, Leicester, Lincoln and Sheffield.
RETAIL
Although Boots themselves have not confirmed the report it is understood that the retailer could close up to 200 stores across the UK over the next 12–18 months. The chain currently has around 2,500 stores and has acknowledged that "As is natural with a business of our size, we have stores opening, closing and relocating on a regular basis' and that they 'need to be agile to adapt to the changing landscape'. Focus is likely to be on towns which already have more than one store but might see stores closed at the expiry of leases too.
John Lewis & Partners are to invest £21 million refurbishing their 93,000 sq ft store in the Queensgate shopping centre in Peterborough. The revamp will include the reconfiguration of the entire shop as well as new features such as a Style Studio and Experience Deck. The Style Studio will be based in the new womenswear department and will offer one-on-one or group styling consultations. The Experience Desk will have specially trained staff that will provide concierge-style services.
Ramsdens, the Middlesborough-headquartered pawnbroker has acquired four more stores from The Money Shop and 12 more loan books from Instant Cash Loans in a deal said to be worth £500,000. Ramsdens had already purchased 18 The Money Stop stores and five loans earlier this year. Once the rebranding has taken place their total sites will be 163.
Quantuma, the administrators responsible for fashion chain Select, have proposed a second CVA in an attempt to rescue the clothing retailer. Although at risk they have said that there are no immediate store closures planned, however, if the landlords do not approve the plan there is a possibility the company will cease trading.
In what has been seen as a final attempt to avoid administration Philip Green's Arcadia Group have launched a CVA that will close 23 stores, adding to 200 sites that have already closed over the past three years, as well as look to reduce rents on a further 194. The affected stores are believed to be: Aberdeen (Dorothy Perkins, Burton), Ashton-under-Lyne (Topshop, Topman), Bedford (Topshop, Topman), Bluewater (Miss Selfridge), Cheshunt (Outfit), Cork (Dorothy Perkins, Evans), Dublin (Evans, Wallis, Topshop, Miss Selfridge, Topshop, Topman), Fareham (Topshop, Topman), Galway (Miss Selfridge), Glasgow (Burton, Topman), Luton (Topshop, Topman), Newcastle (Outfit), Nuneaton (Topshop, Topman), Reading (Dorothy Perkins, Burton), Salisbury (Topshop, Topman), Southend (Miss Selfridge), Stirling (Dorothy Perkins, Burton), Swindon (Dorothy Perkins, Burton, Miss Selfridge, Wallis, Evans) and York (Dorothy Perkins, Burton). It is also understood that all 11 Topshop and Topman stores in the US will also close.
Department store chain John & Lewis & Partners have teamed up with the Co-op to trial a click and collect service in six Co-op food stores in areas where John Lewis has fewer shops. It was initially trialled at the Co-op's Manchester support centre store for the Co-op staff but will now be rolled-out to five further Co-op food stores in Manchester, Nottingham and London's East Dulwich, Eltham and Hither Green.
PROPERTY
NewRiver REIT has formed a joint venture with investment management company, PIMCO with an initial acquisition of four retail parks in Aberdeen, Dundee, Inverness and the Isle of Wight worth £60.5m. The group has also signed several asset management agreements on shopping centres including the Nicholsons Centre in Maidenhead.
Following the acquisition of Hawthorn Leisure last year as well as 76 pubs from Heineken, NewRiver has increased the weighting of pubs in its portfolio to around 22%. On top of this they recently announced that they have 'systems in place' to increase this to at least 30% but possibly as high as 40%. CFO Mark Davies said, "Given the changing nature of the retail landscape, it's fair to say our pub investments have become a more important part of our portfolio'.