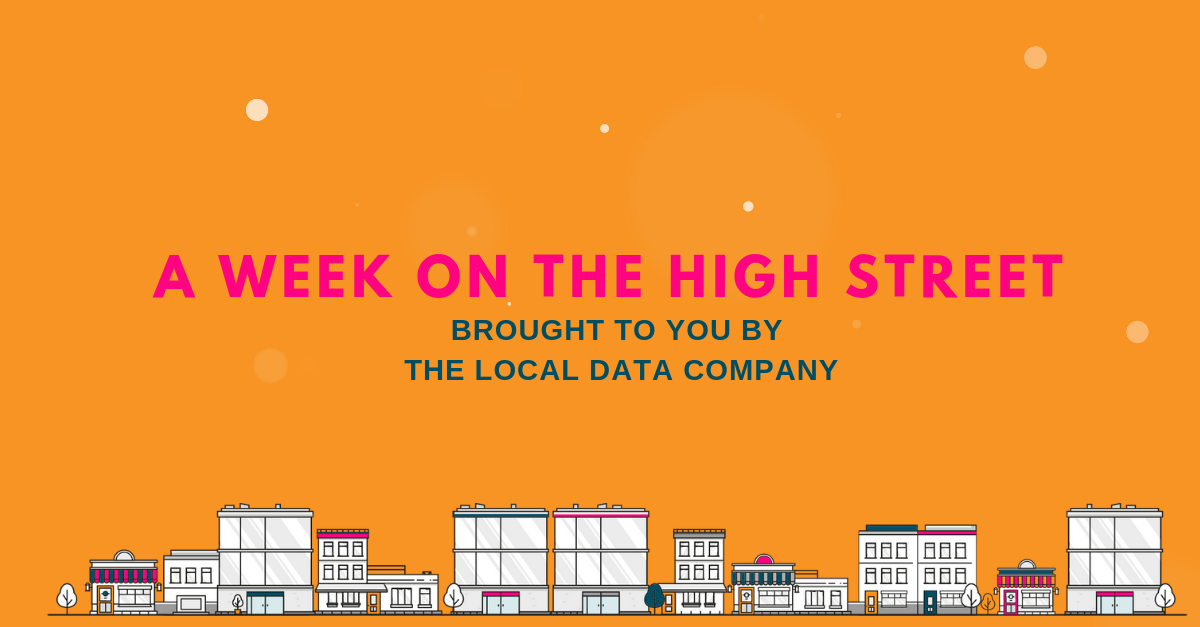 LEISURE
New legislation is to be passed which will require food outlets to label all ingredients in food prepared on-site in a bid to protect serious allergy sufferers. The issue gained national coverage after 15 year old Natasha Ednan-Laperouse died after suffering an allergic reaction to a baguette back in 2016. Industry stakeholders have raised concerns however that food labelling will become difficult as cross-contamination is very tricky to eliminate in kitchens.
Healthy food-to-go brand Pod has been bought by the Azzurri Group after the chain fell into administration last week. The Azzurri Group currently own other Italian food brands such as Zizzi, ASK Italian and Coco di Mama. The 13 sites will be run as Pod for the short-term with plans to eventually convert them into Coco di Mama, a quick-service Italian concept.
Levi Roots has had to close down his Caribbean Smokehouse which was operating in Westfield Stratford City shopping centre. Announcing the news on Twitter, Levi posted: "So sorry! Unfortunately I have to announce my restaurant @levismokehouse is closing today! Most dreadful thing is letting down my brilliant team, tried my utter most to avoid this but the party is over and all good things come to an end. So sorry to the customers too."
RETAIL
Struggling fashion retailer New Look has reported that is it back in the black, off the back of a successful turnaround programme. Executive chair of the brand Alistair McGeorge said: "We have achieved a remarkable amount over the past year, delivering on our aim to achieve financial and operational stability.
Aldi is to expand its 'Local' stores after the first Balham Aldi Local store was deemed to be a success by customers. It will focus on converting smaller format stores in Archway, Eastcote, Kingston, Kilburn, Tooting and Romford initially before deciding whether to roll the concept out officially. However, the discount grocery brand has stated that this move does not indicate a move into the convenience space.
High street health and beauty retailer Boots announced this week that they are to cease using plastic bags in stores by 2020. They have already rolled out the use of unbleached paper bags in 53 stores, which will still be chargeable at 10p each. This will see a reduction of over 900 tonnes of plastic waste from Boots every year. Senior vice president and UK managing director Seb James said: "Plastic waste is undoubtedly one of the most important issues around the world today with TV shows like Blue Planet highlighting the effects of plastic pollution.
Mike Ashley has struck again, making a bid to take ownership of tech and entertainment retailer, Game. The offer which values the business at £51.9m now been accepted by Directors of the business.
Fashion retailer Bonmarché is reconsidering an offer made by Edinburgh Woollen Mill owner Phillip Day to acquire the remaining 47% stake in the business. Despite not initially being happy with the value offered at £5.7m, stating that this value did not reflect the long-term value of the brand, the struggling retailer is now reconsidering the offer in light of poor trading over the first quarter of this year.
PROPERTY
Boklok - a property developer owned partly by Swedish retailer Ikea has signed a deal with Worthing Council to build affordable homes. The properties will be sold in line with a 'left to live' model - the premise being that residents have money left to live on after housing costs. The flats will range from single bed 538 sq ft flats to 800 sq ft three-bedroom and will come fitted with an Ikea kitchen.
Plans have been announced for a new shopping centre to be developed at the former Eurostar terminal at Waterloo in Central London. The new scheme, which will be called Waterloo.London is due to open in 2021 and is being developed by London and Continental Railways (LCR). The centre will span 135,000 sq ft will include 40 retail units, a mezzanine space and will feature a Time Out food market, which will attract London's best chefs, drinks and cultural experiences.