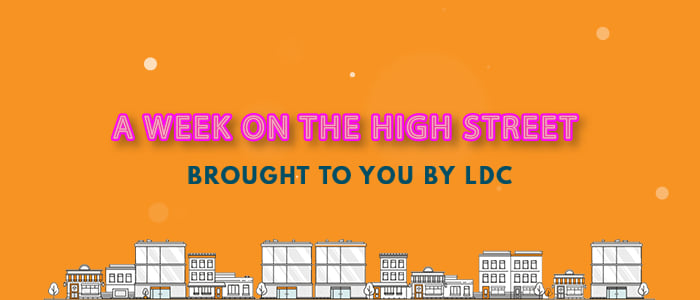 LEISURE
VNK and Italian brewery, Baladin have come together to open a new dining concept in the recently revitalised Triangle district in Camden Lock Market. Italian Alley has opened in five restored railway arches and offers five different Italian eateries each one representing a different region or hero ingredient of Italy.
Following the opening of its first site in St John's Wood in June last year, pasta and grappa restaurant Morso are looking to crowdfund to support the next stage of its growth. The company is looking to open two further sites in 2019 in North West London before targeting a total of 10 sites by the end of 2021 as well as looking at looking at franchise opportunities.
With the success of the 13 'upgraded' restaurants outperforming the rest of the estate, Bill's have announced the next wave of new look sites with a further 11 restaurants to be upgraded starting with Leeds within the next couple of months. It is understood the design focus has resulted in increased dinner sales in the 13 relaunched restaurants.
Café bar chain, Loungers, has raised £61.6m with its AIM flotation that is understood to be used to fuel the continued growth plans, repay current debit facilities, and reduce the overall level of indebtedness. The company operates 146 sites across England and Wales under the Lounge and Cosy Club brands.
RETAIL
With the climate change protests entering a second week and hundreds of protesters arrested New West End Company, who represent hundreds of retailers in London's West End, have called for urgent action. Retailers have reported that sales were down 25%, they had fears for staff and customers and losses reached £12m within the first couple of days.
Chichester-based company, Biotecture, have started work installing the £1.5 million living wall installation that forms part of McArthurGlen Designer Outlet Ashford's £90 million expansion. The wall is made up of around 120,000 plants and will cover an area of 25,000 sq ft on the entry promenade, walkways and stores of the centre. It will make the outlet centre one of the world's greenest shopping centres.
Fashion retailer Primark have posted strong half year profits this morning with the adjusted operating profit surging by 25% to £426 million as it benefited from higher margins. Like-for-like sales in the UK edged up 0.6% and total sales saw an increase of 2.3% ahead of last year. Associated British Foods, Primark's owners, said that the impact of low footfall in the UK in November was offset by good trading in other months of the first half, with strong growth in the last two weeks of the period.
PROPERTY
Property giant British Land is to sell 12 Sainsbury's superstores to US based Realty Income Corporation for £429m as it continues to reduce its retail exposure to the targeted 30/35% of its portfolio. This transaction takes the total sales of retail assets to almost £1 billion in the last 12 months and will reduce the investor's exposure to superstores down to around 1.3% of its portfolio with just six standalone stores remaining.
Bedfordia Property has completed the construction phase on the redevelopment of a former car showroom and petrol station on Godlington Way in Bedford. They have instructed MSC Group to develop the three food and drink units for McDonald's, Starbucks drive-thru and a Domino's takeaway all pre-let and awaiting to commence trading once the fit-out work is completed.
Conygar Investment Company has revealed plans to transform the 40-acre former Boots Island site in Nottingham. Work will start this year and is expected to start with the office and homes phase but on completion will include a market space, a five-star hotel, retail units, a park, community space and student accommodation.