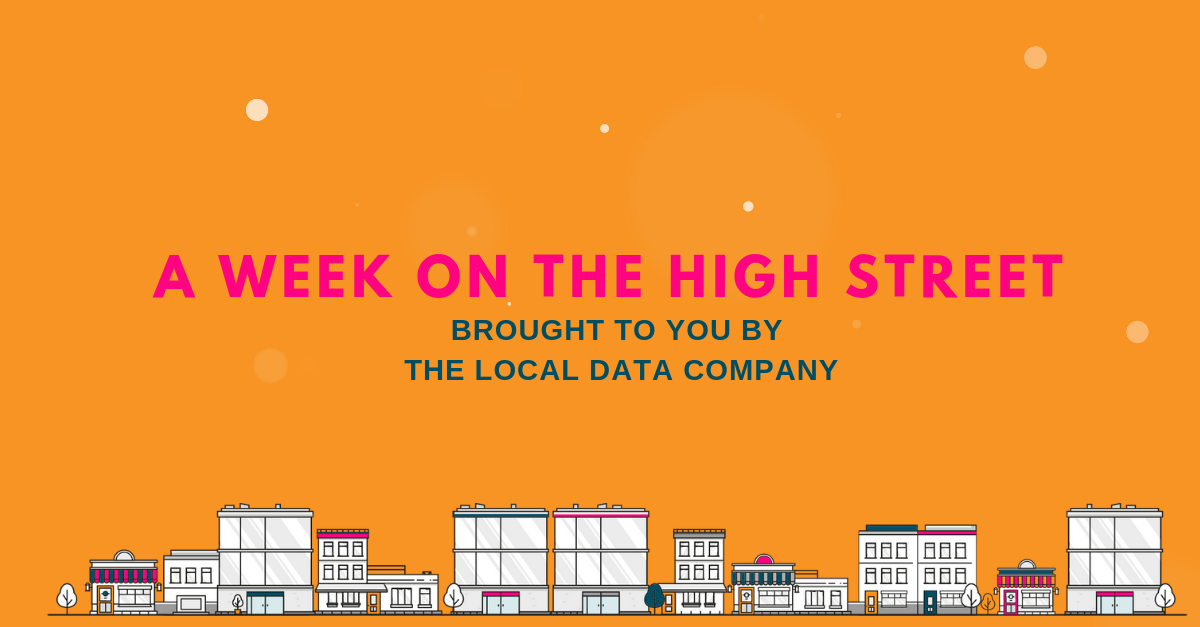 LEISURE
Following their programme of expansion, bar and restaurant chain The Alchemist, is set to hit £50m revenue for the year to March 2020. They opened their 16th venue in Shoreditch in May and has four more in the pipeline with sites in Brindleyplace, Birmingham; Gunwharf Quay, Portsmouth and Embassy Gardens and Canary Wharf in London already agreed. Known for their theatrical cocktails the chain first opened in Manchester 2010 and now employ over 900 staff.
The three Jamie's sites at Gatwick airport have been sold to SSP, the food travel specialist, saving all 250 jobs. Jamie's Italian, Jamie Oliver's Diner and Jamie's Coffee Lounge were understood to be particularly profitable. SSP began working with the group in 2015 operating 12 European sites with a new site to open at Malaga airport and two more in Brazil and Bahrain.
Burger & Lobster have announced that they are moving their lobster roll concept, Smack, to Deliveroo and become a virtual kitchen that will be operated by themselves. Offering the finest lobster rolls, Smack uses high-quality ingredients and will be available to order in the central London area with expansion plans throughout London and subsequently regionally.
Mexican fast-casual restaurant chain, Tortilla, is ramping up its expansion plans after a 'cautious' 18 months. The group will open sites in Wardour Street, Soho; Bristol's Cabot Circus; the Cornmarket in Oxford and Market Square in Cambridge. The openings will take the total estate to 49 including the Westfield site which is being refurbished and due to re-open in September.
London will see a new huge food hall with the opening of the Arcade Food Theatre on the ground floor of the Centre Point building next month. The 12,500 sq ft space will have seven open kitchens including Turkish concept Oklava; Chotto an adaptation of Japanese-Peruvian fusion brand Chotto Matte and the Harts Group Mexican project, Pastorcito. It will also feature a coffee and bakery counter operated by Islington bakery Pophams, three conceptualised bars and an outside terrace.
Gentlemen Baristas, that opened their first site in Southwark back in 2014, will open 3 new sites taking their portfolio to 11. The new sites are understood to all be in London with the first in New Oxford Street, followed by sites in Victoria and Hammersmith. They also plan to open a coffee school at its roastery in Whitechapel this month.
Burger King UK is looking to ramp up its presence with 30 new restaurants a year for the next three years. It is understood they will be targeting high footfall areas where there is no current Burger King UK presence including transport interchanges, drive-thrus, retail parks, high streets and shopping centre food courts.
RETAIL
Following a week's delay, Sir Philip Green's Arcadia retail group has been rescued by a deal that will see rent reductions, the closure of 48 stores and loss of a thousand shop-based jobs and 170 head office jobs. The first stage will see 23 closures and the loss of 520 jobs and once the CVA plan is in place a further 25 stores will close resulting in another 500 job losses. Lady Green will invest £50m equity into the business, in addition to the £50m provided in March and has agreed to fund the cost of the amended rental reduction terms. Arcadia has also reached an agreement with the pension scheme trustees, the pension regulator and pension protection fund to reduce its deficit repair contributions from £50m to £25m a year for the next three years with security granted to the value of £210m over certain assets of the group to further support the schemes.
After posting increased sales of £3.08m for the last financial year frozen food retailer Iceland has unveiled plans to open 50 news stores in the currently financial year. During the last financial year, the retailer opened 45 new stores 31 of which were its larger store concept The Food Warehouse.
Since launching a partnership back in 2016 supermarket chain Morrisons and Amazon are expanding their relationship to more cities across the UK. Customers are able to order a full Morrisons shop online which is picked at the local Morrisons store then delivered by Amazon. The service will be offered in Leeds, Manchester, Birmingham, Glasgow, Newcastle, Liverpool, Sheffield, Portsmouth and parts of London and the home counties with more expansion planned in future years.
The Co-op has announced a concession deal with Churchill Catering to revamp and relaunch 10 coffee shops within its convenience store portfolio. The shops, that will be names '& Coffee' will be redesigned to act as a community hub, stocking locally produced products as well as offering tailored food menus for breakfast and lunch. The first coffee shop will be at the Ridgeway store followed by Heathfield, Holmfirth, Hove, Inverness, Louth, Peacehaven, Ryde, Wadebridge, and Wickford.
PROPERTY
Sovereign wealth fund Abu Dhabi Investment Authority (ADIA) has appointed REIT British Land as asset and development manager to lead the £1bn regeneration of Slough's town centre. The Queensmere and Observatory malls that were bought in 2016 for £130m will make way for a mixed-use scheme comprising of leisure space, work space and housing.