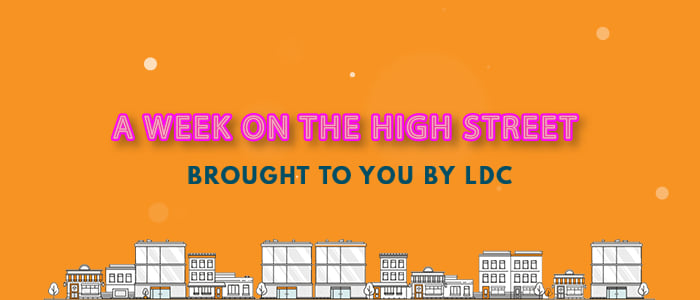 LEISURE
Rosa's Thai founders Alex and Saiphin Moore are to open a new grab-and-go Chinese-inspired noodle shop called Hoh Sek at London's St Katherine's Dock next month. Described as 'a modern edgy Asian approach to noodles serving authentic broths with a bit of London style', the daytime menu will feature six main noodle dishes that will be adapted with the addition of more sides for the evening offering.
Escape Hunt, the escape room operator that first opened in Bangkok back in 2013, has raised £4m from a share placing to fund its expansion plans. The company plans to use the funding to roll out 16 new owner-operated sites in the UK over the next three years. Escape Hunt runs escape room experiences around the world through both owner-operated and franchised sites and secured a five-year exclusive licensing deal with the BBC to install Doctor Who themed rooms at its sites.
The Crown Estate has brought together 11 restaurants in Regent Street and St James creating a pledge to collectively commit to reducing food waste by 25% by May 2020. From a tucked-away café to Michelin starred chef Angela Hartnett's Café Murano the restaurants will offer visitors the choice to dine consciously.
RETAIL
Online retailer Amazon has launched collection points in Next stores. The new 'Amazon Counter' service is in addition to the existing Amazon Lockers and customers can also collect from Post Office shops and Doddle locations. Next said it will help the chain stay relevant in the tough retail environment and will contribute to the vibrancy of their stores.
eBay has unveiled a concept store called Home Grown in Wolverhampton as part of its Retail Revival pilot scheme. The store will be open for a month to showcase and sell products from around 40 small businesses. The year-long programme is in partnership with City of Wolverhampton that will work with small businesses to improve their online sales. Shoppers will be able to pay using QR codes and eBay will track sales and footfall to 'better understand the interaction between physical and online retail'.
EG Group has partnered with modular retail specialist Rapid Retail taking delivery of a pop-up shop that was designed, built and installed in under eight weeks. The new Greggs pop-up at Kinmel Park West Services in North Wales was the first time the companies have worked together but already further installations are in the pipeline.
And because no AWOTHS would be complete without a story from Mike Ashley's stable…… House of Fraser owner Mike Ashley is reportedly planning to invest tens of millions in the plan to transform up to seven of the chain's stores into a new luxury mini-chain called Frasers. It is likely that Glasgow will see the first store with the Belfast store part of the plan.
Following a successful trial in 10 Sainsbury's stores, healthy grab-and-go operator Crussh have announced the expansion of its retail offering with a range of 'healthpots' and wraps being offered in 61 Sainsbury's stores across London. It comes as the company also agreed a partnership with Sodexo earlier this year.
Bump to Bundle, a luxury baby scanning studio is set to open in South Liverpool in the Summer. Offering 2D, 3D and 4D baby scanning for expectant parents and families it will offer a tailored and personalised service as well as a range of brands and baby products for mums and mums-to-be.
PROPERTY
Consarc Design Group, representing Jurys Inn, has had planning approved on a £33m project that will see a 14-storey hotel built to the rear of the Jurys Inn Hotel off Broad Street in Birmingham city centre. The scheme will see the demolition of a multi-storey car park to make way for the hotel that will be operated by the NXY brand and will feature 261 bedrooms, reception, office, luggage storage, gym, restaurant, bar and terrace as well as 152 car parking spaces.
Toy retailer Hamleys has been sold by its Chinese owner, C Banner International, to an Indian conglomerate, Reliance Industries. Founded in 1760 the historical retailer now operates 167 stores in 18 counties including its flagship store on Regent Street in London which attracts more than five million visitors a year. Reliance already had the master franchise for Hamleys operating 88 stores in 29 cities across India.