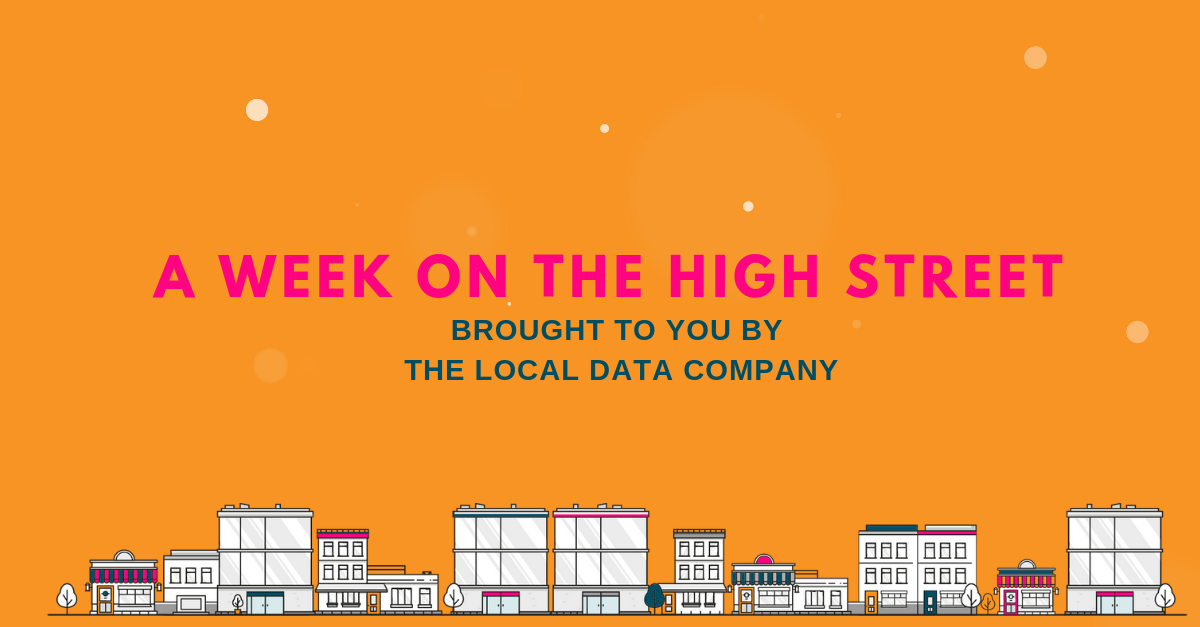 LEISURE
Foxlow, the sister restaurant brand to Hawksmoor, has announced it will close the last two remaining restaurants in Clerkenwell and Balham at the end of this month. The 'neighbourhood' restaurant brand has struggled to perform to the levels of the premium Hawksmoor brand.
Jumpin, the inflatable theme park operator founded by Case Ruse less that 12 months ago is set to expand. Having originally opened in Burgess Hill, West Sussex, they now plan to open a 20,000 sq ft site in Salisbury, an 18,000 sq ft site in Derby and its biggest site in Bristol which will span 35,000 sq ft.
Casual dining ramen restaurant group Tonkotsu has announced plans to expand further following investment of £5m from YFM Equity Partners. Currently operating nine sites across London and one in Selfridges Birmingham, the chain will open two further sites in Peckham and Shoreditch later this year.
Dakota Hotels, which currently operates across Scotland and northern England, has announced plans for a rapid UK expansion over the next few years. The latest project, a £30m 137-bedroom hotel in Manchester marks their fifth property in the city. The company is now looking to acquire sites in Birmingham, Brighton, Bristol, Cambridge, Cardiff, Edinburgh, the M4-corridor, Manchester Airport, Newcastle, Oxford and Central London.
RETAIL
Online lifestyle retailer Joe Browns is set to open its second bricks and mortar site at the McArthurGlen Designer Outlet in York next month. Having opened its flagship store in Meadowhall Shopping Centre in November 2017 the company has posted record sales topping £3.3m.
Mike Ashley's Sports Direct is to make a takeover bid for video game retailer GAME in a deal worth almost £52m. Sports Direct have unconditionally agreed to acquire 14.86 million shares in GAME Digital at a price of 30p each which will take their shareholdings to 38.49 per cent therefore, under the Takeover Code rules, requiring them to make a full takeover bid.
Waterstones parent company Elliott Advisors has bought Barnes and Noble - the largest book retailer in the US for £538m. The retailer currently has 627 sites across all 50 states. Waterstones chief executive James Daunt will also take the Barnes and Noble chief executive role once the deal is completed.
Nottingham-based vape brand, Red Box Vape has acquired Barracuda Vape, the trading name of Fast Fuse Ltd. The acquisition will add nine stores in South Wales as well as sites in Bristol and Dumfries, Scotland. Red Box are making no secret of the fact they plan to expand and acquire more brands with a view to having 100 sites across the UK.
In CVA news: fashion retailer Select has had its CVA approved which secures the employment of 1,800 staff and the operation of its 169 stores; Sports Direct has lodged a legal challenge to the Debenhams CVA that was approved in May this year; Shopping centre owner intu is understood to be planning to vote against Arcadia's CVA and Monsoon has delayed plans to launch their CVA following postponement of the Arcadia CVA vote and the failure of some of their landlords to back the restructuring plans.
PROPERTY
British Land has signed four food and beverage brands and one leisure operator for their Drake Circus Leisure scheme which will complement the shopping centre in Plymouth. The leisure complex will be anchored by a 12-screen Cineworld cinema and include a Paradise Island Adventure Golf indoor golf centre. Restaurants and bars committed so far are: Burger chain Five Guys with a 2,500 sq ft restaurant; Nando's with a 4,300 sq ft site; Cosy Club, the upmarket café-bar chain will take 6,700 sq ft and Italian chain Zizzi a 4,000 sq ft site.
Shaftesbury has been granted planning permission to renovate 72 Broadwick Street, a six-storey, 70,000 sq ft property on the junction of Carnaby and Broadwick Streets. The new scheme will have retail frontage onto Carnaby Street, office entrances on Broadwick Street and an improved pedestrian route with the removal of the existing service road.