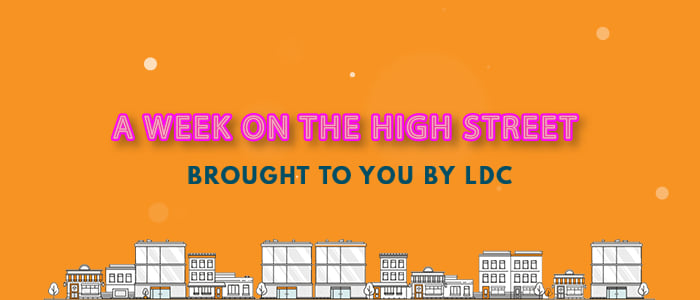 LEISURE
Following the opening of Gloria's first UK based site, founders of French restaurant group Big Mamma have announced 'big plans' for London with a second restaurant on the cards. The hope is that the 'tongue-in-cheek' approach will be the difference between them and their mid-market Italian competitors. Opening from breakfast until midnight, the restaurant aims to transport diners to Italy with a 'capri in the seventies look'.
Investec Bank and SC Lowy owned Lomo Bidco has acquired M Restaurants. The transaction brings together M Restaurants' three venues and Gaucho's sixteen and will see Lomo Bidco renamed to Rare Restaurants acting as the holding company for the group. Gaucho and M will have separate operational teams but share one head office with senior management overseeing both brands.
Having secured financial backing from private equity group TriSpan, Thunderbird Fried Chicken has seen the concept go from street food to bricks and mortar with more openings planned. They operate in the London Union-owned Dinerama in Shoreditch, Giant Robot in Canary Wharf and now have standalone sites at The O2 in Greenwich and Market Row in Brixton.
Fast-growing fitness franchise énergie Fitness has announced plans to open 40 new fitness centres this year. Having secured seven sites already it takes the total to over 100 clubs across the UK, Ireland and eastern Europe. So far this year they have opened new clubs in Bridgwater, Skipton, Stockton, Chelmsford, Bognor Regis, Solihull and Hyde and continue to look for sites close to transport hubs.
Bar and Pub operator Punch Taverns has acquired four of brewer and retailer Mitchell's of Lancaster's pubs out of administration. The William Mitchell in Morecombe, Th'Owd Tithe Barn in Garstang, The Royal Hotel in Bolton-le-Sands and The Duke of Rothesay in Heysham will be added to their portfolio and will continue to trade as usual.
RETAIL
Yesterday saw the control of struggling department store Debenhams taken into the hands of its lenders, made up of high street banks and US hedge funds, as it fell into administration. The retailer who operates 166 stores and employs 25,000 staff has been struggling with debts of £640 million. They decided to reject Mike Ashley's £200m rescue package, that would have seen him made chief executive. It is understood that stores will continue to trade until December this year and Café De Pierre concessions will be unaffected.
JD Sports has bought fashion brand Pretty Green from administration. JD Sports will keep the flagship store in Manchester open but 11 standalone stores and 33 House of Fraser concessions will close putting 97 jobs at risk.
Garden centre operator, Dobbies, has acquired 31 stores from Wyevale making it the largest garden centre operator in the UK with a 69-strong estate. The handover is expected to be completed by June with all 1,400 employees having their jobs transferred from Wyevale to Dobbies.
Walgreens Boots Alliance, the US owner of pharmacy chain Boots has warned of possible store closures in the UK as it makes 'decisive steps' to reduce costs as part of 'significant restructuring'. The store portfolio, 2,485 of which operate across the UK, is being reviewed globally with the company announcing actions which will also include 'optimising its store footprint'.
High street fashion retailer, New Look, has announced it will stop selling menswear in its stores although it will still be offered online via both its own website and third parties such as Asos and Zalando. 11 standalone menswear branches will close, and menswear will start being removed from the 160 branches that cater for both genders with the space expected to be changed to womenswear or the 915 childrenswear offerings.
UK's 4th biggest grocer, Morrisons, is to start selling paper shopping bags across its stores in Wales next month which will be followed by England and Scotland. Following concerns raised by customers about plastic use they have been trialling selling paper bags alongside the plastic reusable ones in eight Welsh stores and will sell both for 20p across their network. The 20p plastic bags are made using plastic waste collected from the back of Morrisons stores and depots. The scheme is expected to take 1,300 tonnes of plastic out of the environment each year.
PROPERTY
Consultants Christie & Co have brought a portfolio of five petrol filling station sites to the market. The two sites in Barnsley, two in Doncaster and one in Normanton, West Yorkshire currently trade under the Jet brand and include convenience stores, three of which are Costcutter branded and two Mace.
Lifestyle Outlets has started work on the £26m retail scheme at The Lowry Outlet in Salford Quays which will create 35,000 sq ft of new retail space and create 150 jobs. The scheme that is known as The Watergardens will comprise of a range of restaurant, bars and leisure facilities creating a landmark food and drink destination. The development forms part of the regeneration plans for Salford Quays that includes the £550m development of MediaCityUK.